Our Shepherd Lutheran School's website is a great way to learn more about our Early Childhood–8th Grade curriculum and school activities. We are glad you are here!
I welcome you to schedule a visit our school, call, or email to learn more about how we provide a quality education for God's children founded in God's Word. Our admissions coordinator would be more than happy to answer any further questions, provide you with a personal tour of our facility, and introduce you to our teachers and students.
We look forward to the opportunity to meet you and your children, and to assist you through the process of picking a school.
CLICK HERE to request information. Thank you for your interest in Our Shepherd!
More Admissions Links: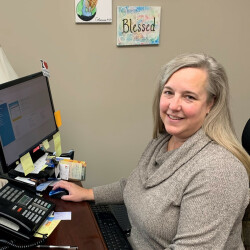 God's blessings to you and your family,
Amy Hedges, Principal

317.271.9100