Full Day-Early Childhood at Our Shepherd!
2021-2022 School Year
#BeKnown at Our Shepherd with our FULL-DAY program that will allow your child to participate in a day filled with activities that promote the development of the child spiritually, cognitively, socially, and emotionally. Our Full-Day program is an excellent stepping stone into our Kindergarten program.
5 Full-day program (M-F) 8:25 a.m. - 3:20 p.m.
Early Childhood is available for children 3 years of age by August 1 and toilet-trained (child is able to communicate and independently take care of all bathroom needs without adult assistance).
The early childhood program is designed to introduce the children to a structured setting where they will be able to learn at their own pace.
Children in full-day early childhood are greeted by Mrs. Tracie Douglas and Mrs. Amy Helmkamp, our lead teachers. We will maintain a student-teacher ratio no greater than 9:1. A class that has an enrollment of 10 will also have an aide with them in the morning and afternoon.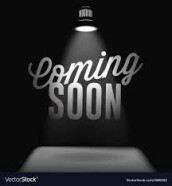 Katelyn Dahlke Danielle Ericsson Amy Helmkamp
Katelyn Dahlke
Katelyn has been in early childhood education for 2015. She graduated from Concordia Mequon with a degree in Early Childhood Education. She previously taught in Lutheran schools in Maryland and Wisconsin.
Danielle Ericsson
Danielle has worked with children her entire professional career spanning from a lead teacher at a Lutheran preschool to most recently working as an advocate for CASA. She has an undergraduate degree from Hanover in psychology and followed up with a master's in developmental psychology.
Mrs. Amy Helmkamp
Amy has been in early childhood education since 2015 and is a graduate of Iowa State University with a Bachelor of Fine Art degree. She enjoys watching the preschoolers open up to build friendships with their classmates and learn about Jesus.
Visit Mrs. Helmkamp's Early Childhood blog to get daily updates on what our students are learning! Our Shepherd believes that communication between teachers, students, and parents is key.
Early Childhood Aides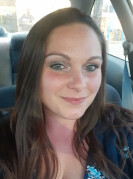 Kristine Beltz Angel Curbox Lucy Harris Angie Hines Doug Lynch Brandi Matthews
Each day classes starts with the Pledge of Allegiance and prayer. Children are taught daily through words, music and actions that God loves them. Faith is expressed daily and incorporated into all aspects of teaching.
Children will work on age-appropriate skill development through the following:
Differentiated instruction

Gross and fine motor skill development

Creative expression through art and music

Literacy activities

The Project Approach

Meaningful hands-on experiences including field trips and guest speakers

Guided, directed, and free choice play

Developmentally appropriate practices

One-on-one student/teacher time
Additional Resources